Water Heaters
Water heaters are easy to ignore – until suddenly, one day, you're taking a cold shower. By then it is probably too late and you will likely need a replacement water heater, which in most cases will require hiring a licensed plumber to ensure the installation is done correctly and up to current Florida building code. Replacement water heaters can be an expense that most families are not expecting and have not budgeted for.
If you want to avoid a surprise expense it is important to request and schedule regular water heat maintenance check ups with Charlie Swain Plumbing. Your heater will last longer as well as work more efficiently which will save you energy. By knowing what kind of life expectancy your water heater has you and your family can easily budget for repairs and replacement in the future.
Water heaters are generally very reliable, but on occasion a problem may occur. These problems may include:
· No hot water or inadequate hot water
· Rust colored water
· Nasty smelling water- similar to the smell of rotten eggs
· Strange noises – popping, rumbling or whining
· Discharge from the relief valve
If you are experiencing any of these problems you should call Charlie Swain to troubleshoot the situation.
Remember that if you are experiencing a problem TURN THE POWER OFF to your heater and SHUT THE WATER OFF.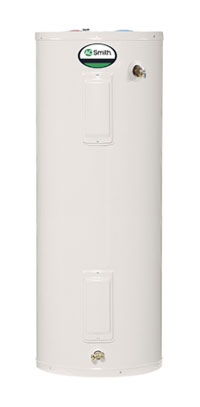 ELECTRIC WATER HEATERS
There are many brands and models to choose from out in the marketplace. Six or ten year warranties. Tall, regular, low boy and countertop models. Then there are the slew of brands to choose from – AO Smith, State, Lochinvar, Bradford White, Rheem, Ruud, GE , American and so many others. Also there are the department store brands and home improvement store brands.
We know it can be confusing. What size, brand and type are right for you? Call a professional, call us. We will help you get the correct heater for your needs.
We sell, service and deal with all brands and models, but rest assured we only sell high quality, top of the line professional grade water heaters.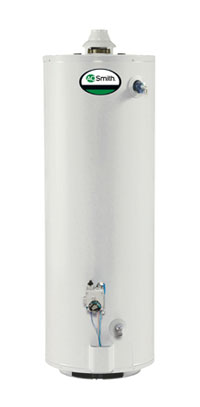 GAS WATER HEATERS
Natural gas or propane. Standing pilots, electronic ignition. Gravity vents, side wall vent, direct vent.
There are even more things to think about when you need a new gas water heater. Who do you turn to? The professionals at Charlie Swain, that's who. We are fully qualified to service and install natural and propane models. Unlike some other companies, we can also repair and replace the flue piping for your heater if necessary.
TANKLESS WATER HEATERS
Also called Instantaneous or On Demand water heaters thy provide hot water only as it is needed. Traditional storage type water heaters produce stand-by energy losses that could cost you money. We do not leave our homes heated for a vacation. We only heat our homes when there is a demand for heat. In the same way, a tankless water heater will only produce hot water when there is a demand for it.
For homes that use 41 gallons or less of hot water daily a tankless water heater can be 24% to 34% more energy efficient than a conventional storage tank water heater.
Benefits of Tankless water heaters:
– Endless supply of hot water – Saves money and energy – Saves space
We would be happy to answer any questions you may have if you are considering the use of a tankless heater in your home, from electric or gas models, to size and location. We are just a phone call away.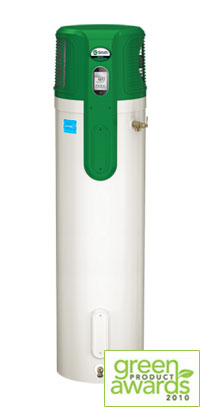 HYBRID WATER HEATERS
Hybrid water heaters, also known as heat pump water heaters have been around for quite a while and are experiencing a resurgence in popularity.
Hybrid electric heat pump systems pull heat from the surrounding air and deposits the heat into the tank, thus heating the water.
The end result is a very efficient production of hot water with a cooler and dehumidified air as a welcomed by product. For example, if you install this unit in your garage, ultimately your garage will be cooled/air conditioned while heating your water. A win-win situation.
Basic savings for an average 3 person home at today's prices – $353.00 per year
Charlie Swain Plumbing stocks both 60 and 80 gallon models ready to install. Give us a call. We would be happy to assist you in selecting the proper model for your home today.
Water Heaters Palm Beach, Hollywood FL