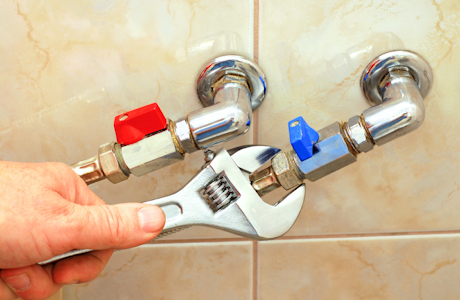 DIY definition: Do It Yourself or is it really, DYI, Do Yourself In??
Before we go into what we really want to advise you about, we need to be totally truthful that almost every plumbing company out there uses the DIY stores. The "Big Box" stores– you know the main two.
Due to their ability to purchase by the train load, they are able to purchase at such a huge discount that they can sell the same items that a plumber sells for less than what a plumber has to pay for it at a wholesaler. What you must understand and realize is that you only get what you pay for.
DIY stores sell the same products at the cost of that a plumber pays for it, but now you are the responsible party for picking it up or delivery cost and any warranty issues if the product is broken or defective. If you buy the item from the plumber , the plumber is now the responsible party for all delivery and warranty on the item as well as the warranty for his work in your home.
Yes, it may cost more, but is it really? As we said earlier, you only get what you pay for and then it can become a "DYI" situation.